Natural Farming Techniques for Cannabis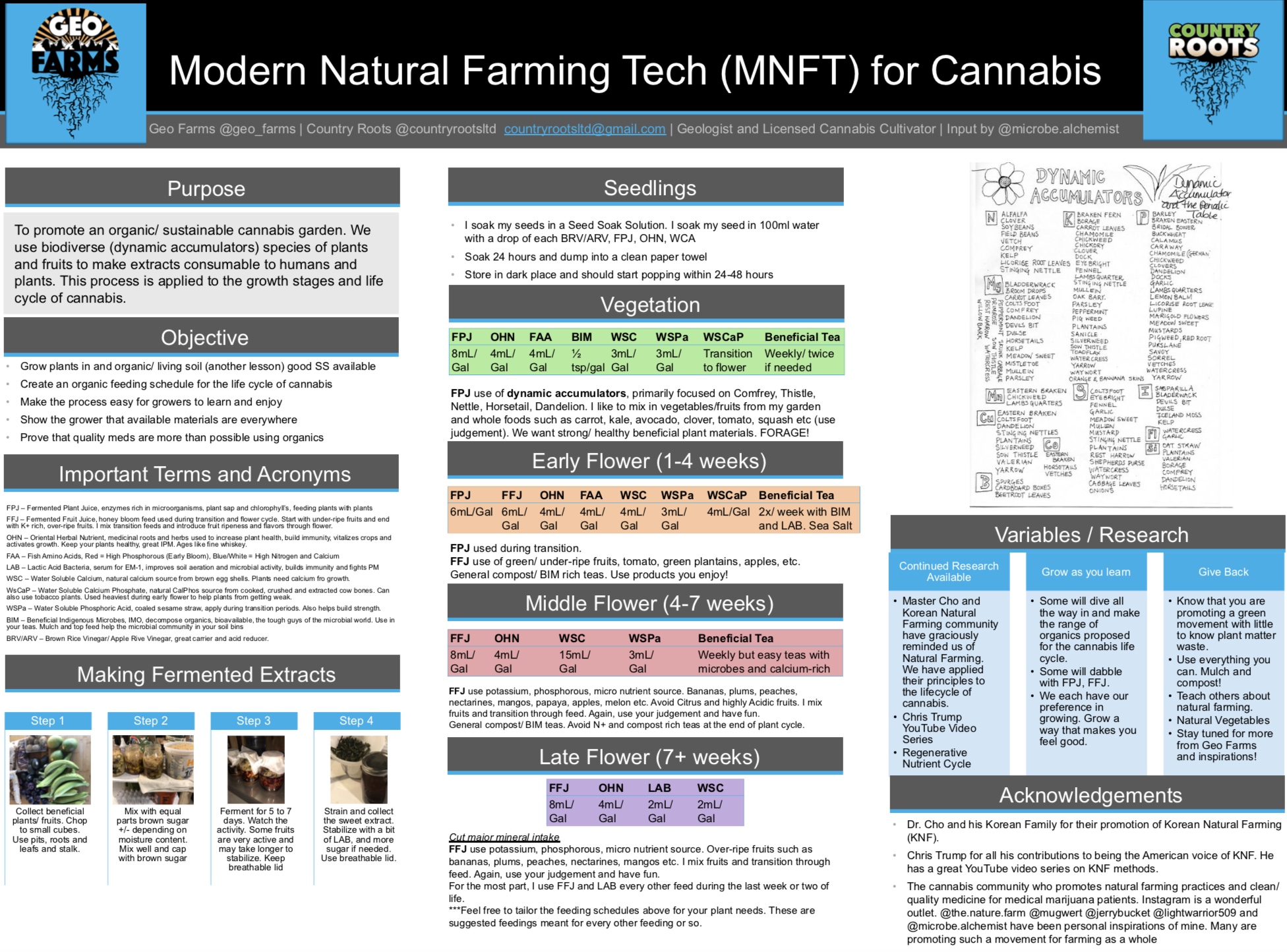 Natural Farming Techniques for Cannabis
Our Natural Farming Educational Poster is insightful and a quick/ easy reference for gardening. The poster explains what Natural Inputs are and how we use them through a plants life cycle. We also want to help people learn to make these inputs themselves if they desire.
We have a few varieties. One created for growing medical cannabis and another for everyday gardeners and family friendly. We will include a 11x17 poster with all ferment package deals.
11x17 available for cannabis and produce gardeners
24x36 currently only available for cannabis farming. Available in Laminate or Heavy-Duty Hard Stock Heavy Gloss paper.
Our poster is also available for download in our New section.
sale